Product Description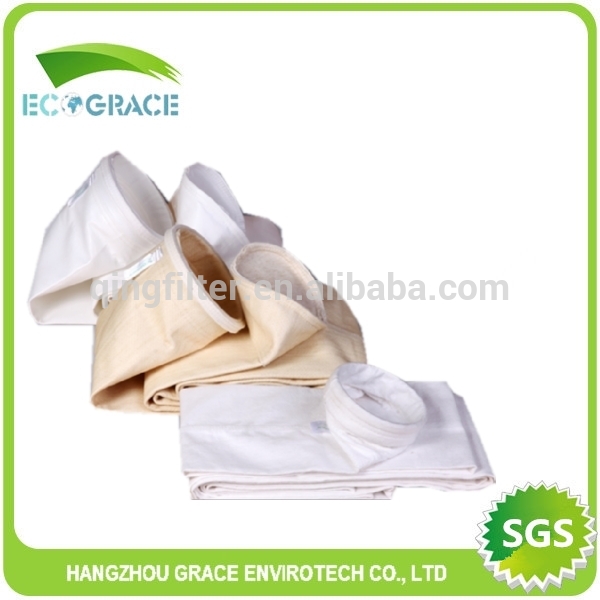 Product Description   WHAT IS
Bag Filter
? Recovery of particulate matter from exhaust gas is vital for any industry from two aspects To avoid pollution problems  Recovery of finished product-increasing the plant yield  For recovering particulate matter different options available are – Cyclones, Venturi, scrubbers, bag filters, electrostatic precipitators etc. Out of these bag filter becomes the best choice if following are dominant selection criteria's: Material is expensive and hence high collection efficiency is desired.  Particulate size is very fine.  Material recovery in powder form is desirable & not in solution form.  A conventional bag filter normally has following problems: Frequent bag choking – hence high plant shut down time.  Higher pressure drops across bag filter – hence higher blower electrical power.  Bag choking resulting in reduced airflow rate & therefore reduction in plant capacity.  Due to the above the bag filter becomes bottleneck for plant operation. Realizing above we have designed our bag filter using scientific procedure as elaborated in DESIGN METHODOLOGY. We manufacture bag filter as per "Quality Assurance Plan." Hence consistency in quality is guaranteed.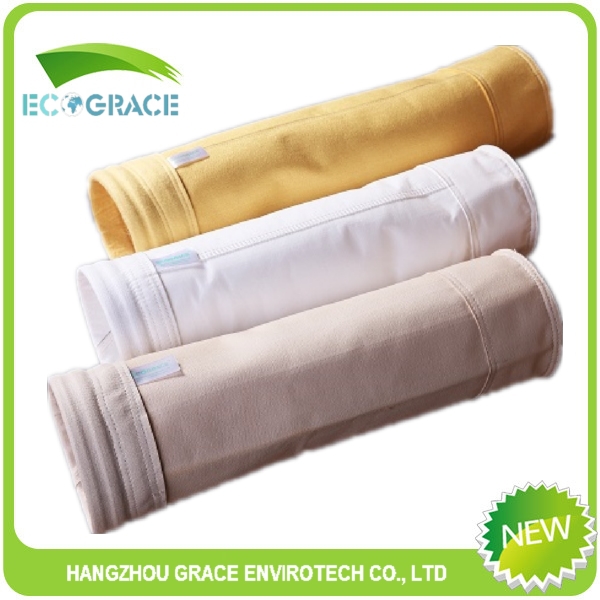 WORKING PRINCIPLE OF BAG FILTER Figure 1 depicts the working principle of bag filter.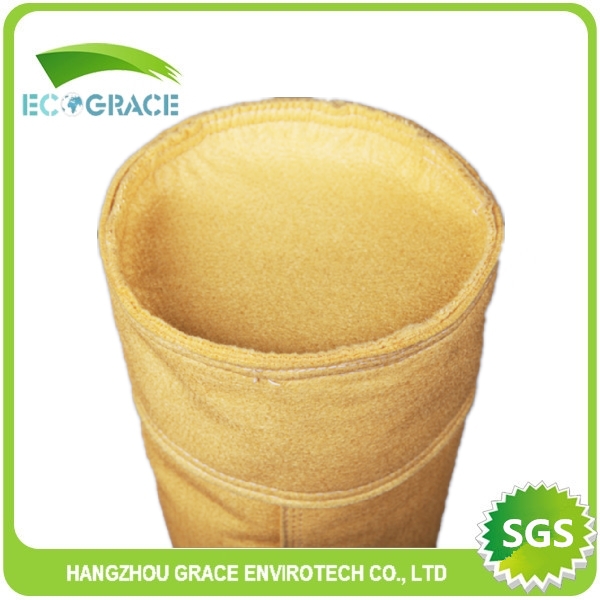 The dust-laden air enters the bag filter bustle.  The air is uniformly distributed avoiding channeling.  Initially a coat of material forms on the bags. Subsequently, the coat acts as the filtering medium.  The dust is accumulated on filter elements while the air passes thorough the filter bags from outside to inside.  The accumulated powder is dislodged from the bags by reverse pulse-jet air intermittently.  The dislodged powder falls on bottom cone and is discharged through powder discharge valves.  The dust free air is sucked by induced draft fan and is exhausted to atmosphere.  Knockers are provided on conical portion especially for sticky/hygroscopic materials.   MAIN COMPONENTS OF BAG
Filter Bag
filter housing  Filter bags  Bag cages  Filter bag–Venturi assembly  Pulse-jet air cleaning assembly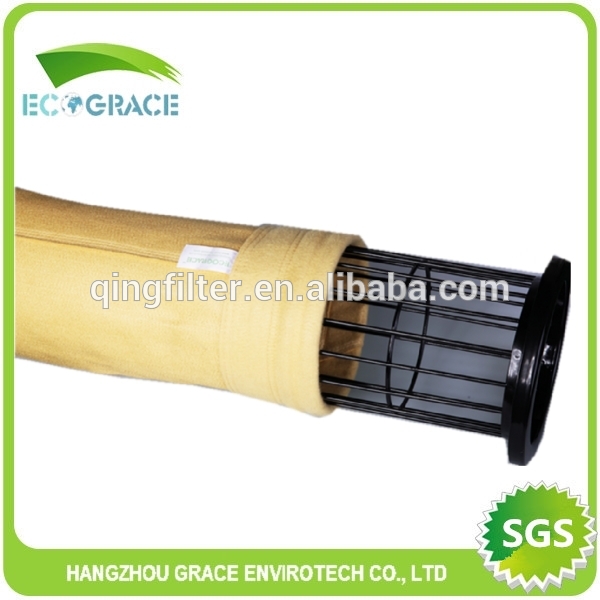 Air bleeding assembly   1. Bag filter housing:Bigger housing size is required for sufficient filtering area and low CAN velocity. It ensures minimum pressure drop across bag filter. This reduces the blower power consumption.  Bustle type construction at air inlet assures uniform air distribution. This avoids channeling of air and hence gives consistent bag filter performance.  Bottom cone angle of bag house cone is 45?so that the powder slides freely.  Higher area is provided for air passage to keep the CAN VELOCITY low. This avoids powder "re-entrainment" and resultant bag choking.  Full SS construction is provided even on exhaust side – longer bag filter life.  Bag removal from top – maintenance in dust free atmosphere.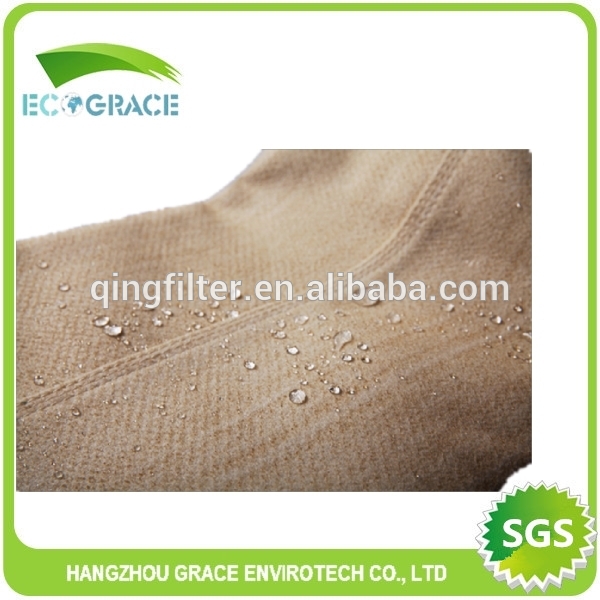 2. Filter bags: We careful select filter bag fabric considering temperature, particulate size, air-to- cloth ratio.  The Felt media bag minimizes pressure fluctuations giving uniform and high collection efficiency.  Specially selected Anti-stick coating on bags minimizes bag choking.   3. Bag cages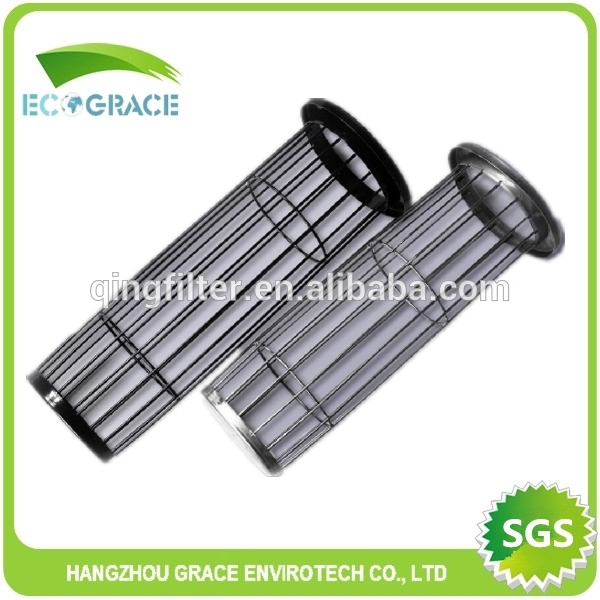 Cages are made out of larger diameter bars to make the assembly rigid. The pitch between bars is kept less to adequately support bags by cages. This avoids flex line failure between the vertical wires.  Careful selection of fit relationship between cage and bag avoid premature bag failure.  If bag is oversized then bags may have internal abrasion along vertical lines causing bag failure.  Sharp edges on Pan are avoided as they cut / damage the bag where it comes in contact with the edge of Pan. 4. Filter bag-Venturi assembly Higher thickness Venturi mounting plate – uniform pressure is applied – seals better.  Venturi are cast –rigidity in clamping reducing leakages.  Special Silicone gasket ensures Leak-proof joint between Venturi and Venturi mounting plate.  Clamps are provided to hold the bags on cages and seal for leakages.   5. Reverse PulseJet cleaning system 6. Air bleeding arrangement A temperature monitored automatic " Air bleeding '' arrangement avoids exposure of bags to higher temperatures and ensures longer bag life.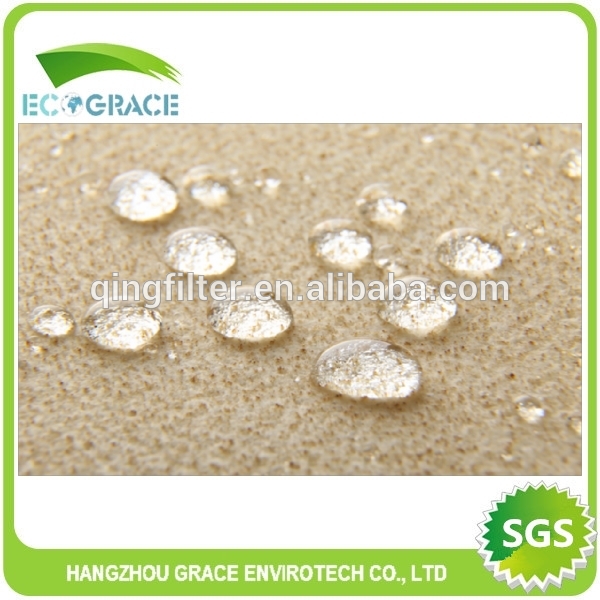 DESIGN METHODOLOGY In our every Bag filter design following scientific procedure is adopted. For calculating filtering area selection of filtering velocity is done from reference tables based on material properties.  This filtering velocity needs to be corrected to suit the actual operating conditions. Following four factors are considered:  1. Application Factor: It varies for oily, moist, agglomerating material and depending on continuous/intermittent operation. e. g. 0.9 for heavy dust loads and continuous operation. 2. Temperature Factor: It varies as per gas stream temperature. e. g. 1.0 for temperatures upto 45 deg. 3. Particle size factor: It depends on particle size. e. g. 0.8 for below 3 micron. 4. Dust load factor: It varies as per dust loading per volume of gas stream. e. g. 1.2 for 10 or less grains/cu.ft. In addition to the filtration velocity, consideration of "CAN VELOCITY" is critical while sizing bag filter. CAN VELOCITY is the velocity in the flow passages between the filter bags.  With high CAN VELOCITY, the dust particles, which have been cleaned off the bags, get RE-ENTRAINED in the gas stream. This re-entrained dust gets RE-DEPOSITED on bags. This results in higher pressure drop and consequential deterioration in bag filter performance. Following fig. Shows this effect.  The CAN VELOCITY is selected based on the material, bag length. This decides the bag filter house sizing.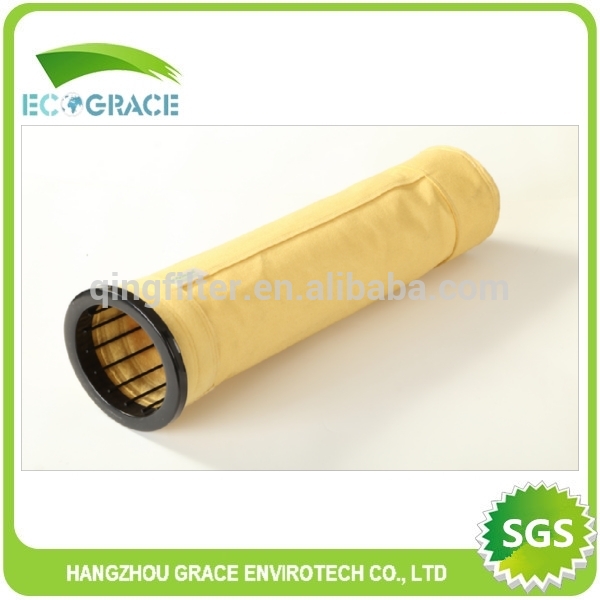 EXCLUSIVE FEATURES OF BAG FILTER Better performance -  The pressure drop across bag filter is very low (40 – 100 mm WC) even for continuous operation. This results in reduced power consumption of fan.  Movement of air from top to bottom aids in removing powder from bags eliminating the possibilities of dust re-entrainment. This results in low-pressure drop and precious energy saving.  Anti-stick coat on bags facilitates removal of powder avoiding chocking of filter bags.  Automatic air pulse jet system with adjustable sequential timer to clean filter bags on-line.  Bottom cone angle of housing is 450 hence powder slides freely down. Ease in maintenance and long life Bag removal from top facilitates maintenance in dust free atmosphere.  The bag cage has 16 wire rods for better support to bag that improve bag life.  Aluminum di-cast heavy wall thickness machined venturies for distortion free and leak free performance. Heavy wall thickness renders long life. Safety Instrumentation and Alarm -  Fully automatic temperature controlled Cold Air Bleeding system to limit air inlet temperature to protect the filter bag fabric.  Differential pressure switch across bag filter is provided to know if bags are chocked.  Vacuum pressure switch is provided to protect the housing and bags from collapsing under vacuum.  Compressed air pressure switch is provided on pulse jet cleaning system to ensure sufficient pressure is available for proper cleaning of filter bags online. Application: PPS (Ryton) Filter medias are widely used in coal-fired boilers, waste incinerators, coking furnaces, kiln furnaces, chemical dry process of flue gas cleaning processes, also using, carbon black, powder collection, pneumatic conveying, cement industry, and more. When due to chemical attack and hydrolysis causes, Aramid cannot be used, PPS (Ryton) Filter media can be substituted.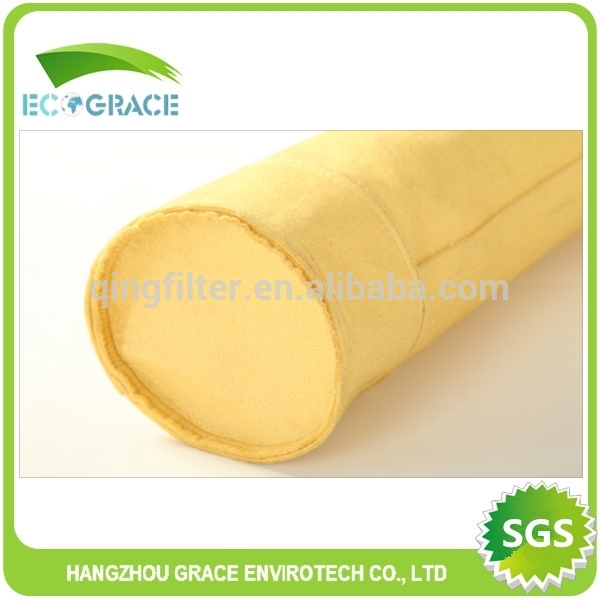 Performance: Continuous gas continuous temperature is up to 160°C, instant heat resistant up to 200°C Chemical structure is simple, strong and stable Excellent performance of acid and alkali resistance! Excellent hydrolysis resistance capability, and strong chemical stability Good flame retardant and excellent heat resistance function Technical Specification:
| | |
| --- | --- |
| Series: | PPS550gsm |
| Material: | PPS (RYTON) 450 - 650g/sq.m Needle Felt |
| Fibre: | 100% PPS / RYTON staple fibre (Toray / Toyobo, Japan original fibre, or Chinese fibre available) |
| Scrim: | 100% PPS / RYTON staple fibre (Toray / Toyobo, Japan original fibre, or Chinese fibre available) |
| Weight: | 400 - 650g/m2 (customized) |
| Finishing: | Heat setting, single side singeing, calendering (double sides finishing would be available upon request) |
| Specifications: | Customized according to drawing / sample |
| Packaging: | Polybag in cartons |
| Applications: | Coal-fired power plant, waste incinteration plant, circulating fluidized bed boilers, etc. |
| Delivery Time: | 7-45 days |
| Payment Terms: |   |
Below fiber performance index for your reference.
| | | | | | | | |
| --- | --- | --- | --- | --- | --- | --- | --- |
|   | Operating Temperature (°C, dry) | Abrasion Resistance | Hydrolysis Resistance | Alkali Resistance | Organic Acid Resistance | Mineral Acid Resistance | Oxidation Resistance (15%) |
| PPS | 190/ (200) | Good | Excellent | Excellent | Excellent | Excellent | Poor |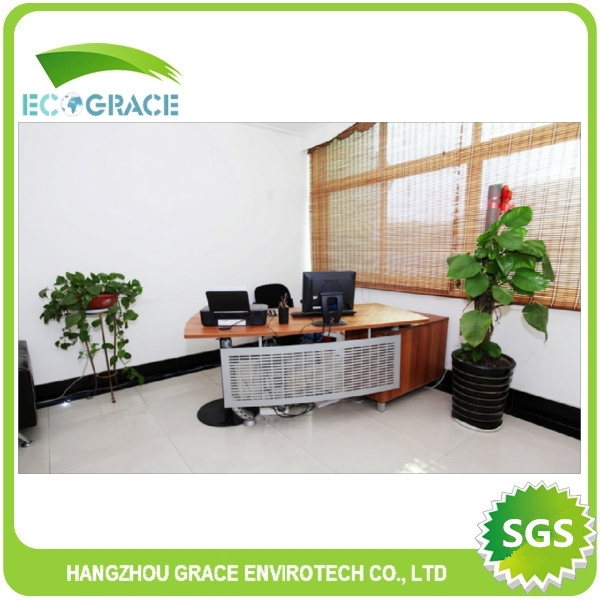 OEM & ODM OEM/ODM Capability We can provide you with designing and manufacturing services, as well as apply your logos and labels. Number of Production Lines 2 Size of Factory in Square Meters 6000 Factory Size in Square Feet 77639 Company Certifications
 

| | |
| --- | --- |
| Certificate Standard: | ISO 9001:2008    |
| Number: | 0108Q2484R0M/360 |
| Issue Date: | 13-Aug-2014 |
| Expiry Date: | 3-Oct-2018 |
| Issued By: | CHINA QUALITY CERTIFICATION CENTRE |
|   |   |

Staff Details Production Staff: 50 to 120 QC Staff: 2 to 3 R&D Staff: 1 to 2 Years of OEM/ODM Experience 7 Design Services Offered Yes Details of Design Services Offered We can design products based on your drawings or ideas. Buyer Label Offered Yes Details of Buyer Label Offered Yes. We've already offered our services to many big buyers. Materials/Components We carefully select raw materials to ensure quality. Machinery/Equipment for OEM/ODM Our production lines are very modern. We welcome you to visit our facility. Monthly Capacity 140,00to 159,99Pieces Monthly Output 60,00 to 69,99 Pieces Major Markets Served Eastern Europe North America Mid East/Africa Central/South America Asia Western Europe Australasia   How to buy How do I buy the iteam ? 1. Find an item. Enter keywords into the search box located at the top of any page, or browse through our list of categories on the home page. 2. Learn about the item you found. Read the item description carefully. If you have any questions about the item, you can find answers through the Msn or Skype on the left to ask the seller . 3. Review the seller's Feedback. View the seller's business reputation by looking at his or her Feedback score. 4. Buy It Now. If the information is not so clear , you can send the email to the buyer , they will answer you within 12 hours , or you can write down your interested products Model no ,tell us , and we will send you the details and quotation asap . 5. Pay for the item. After you've won or bought the item, come to an agreement with seller ,then they will send you the doucoments of PI ,and please pay it within 5 days , and send your payment to the seller within 3 days, then they will arrange the factoy to produce those products . Important: Be sure to check the products details . Any confused , be ask it . We are specializes in household cleaner mop,squeegees, dusters,towels ,magic mops ,spongs and so on ,any needs ,feel free to contact with me ~!   Hangzhou Grace Envirotech Co., ltd ,with the famouse brand "ECOGRACE", is one of the subsidiary of Grace Filter MFG ,based in U.K ,and developed in China . Grace Filter MFG , based in U.K, developed in China, Grace Filter ,stands for high efficiency filtration solutions and expertise service for filtration industry. We get success in all dust emission control and purifying projects in Coal Fired Boiler power plant, Blast-Furnace in steel plant, Asphalt mixing site and Cement kilns,chemical industries ,etc. We are dedicating is provide the most economical, efficient and optimized  filtration solutions solutions, the emission control since <15mg/ m3,   ,totally solve the PM2.5  control standard ,dust filters working life will be 20%  longer  than others. Our commitments is to enhance and optimize the performance of dust filters  for particulate air pollution control. We strive constantly to improve our products and services for the benefit of our customers — providing long working life of dust filters and all about reducing emissions. We are technology oriented enterprise, the innovative leader in Dust Collector Filters and environmental protection industry. Our success  is based on thinking ahead , strong commitment on environmental protection industry, and the accountability  of all of our members  . To hold this position, we invest intensively in research and development of filters. Meeting customers expectation has always been the focus of our quality management .Constant product advancement set the standard for new solutions in filtration technology . Our Mission : Providing The High-Effciency Filtration Solutions . Our Vission : Seak To Be The First and The Best Filtration Solutions  Experts ,Keep the ecological condition of earth sustainable and better .  Value: Keep good and long term relationship with our employees ,customers and partnears by credit dealing ,mutrual satisfaction and real respect! Goal :  To be The Best And First Option Of Filtration Solutions In the World!       Contact us if you need more details on Wood Dust Collection. We are ready to answer your questions on packaging, logistics, certification or any other aspects about Workshop Dust Collection、Dust Collection Accessories. If these products fail to match your need, please contact us and we would like to provide relevant information.

Product Categories : Dust Collector Filter Bags > Aramid Filter Bags