Jm Stainless Steel Colloid Mill Grinder
2021-08-08
Model NO.:

JM005

Power Source:

Electricity

Application:

Food

Material:

Steel

Disc Diameter:

100mm

Machine Type 1:

Vertical or Horizontal

Milling Type:

Rotor and Stator

Milling Fines Adjusted:

by Dial

Yield:

Speed According to The Milling Materials

Feature 1:

Convenient Operation and Cleaning

Trademark:

Nuoya

Specification:

stainless steel

HS Code:

8479820090
Type:

Disc Grinder

Object:

Milling Cutter

Disc(Wheel) Type:

Grinding Disc

Working Style:

High-speed universal

Variable Speed:

With Variable Speed

Manchine Type 2:

Sanitory or Common

Outlet Type:

Self-Circulation Type or Not

Customized:

Yes

Appication:

Food Chemical Daily Chemical Pharma

Feature 2:

Beautiful Appearance, Small Space Occupied

Transport Package:

Wooden Case or as Customized

Origin:

China
JM Chili Sauce Colloid Milling Machine
Introduction
Jm Colloid Mill grinding mill is special for processing fine materials.It can play all kinds of semi-liquids and emulsion liquid material crushing, emulsifying, homogenizing and mixing .
This Colloid Mill grinding mill has characteristics of compact structure, smooth operation, small noise, corrosion resistant, easy cleaning, maintenance convenient.
It is for industral production.It is suitable for pharmaceutical, food, chemical and other industries of wet material superfine grinding. 
Features
1.Colloid Mill has two types:vertical or horizontal
2.milling by the different geometric shape of the stator and the rotor under high rotation speed in the relative motion
3.high strength stainless steel in touch with feeding materials
4.can be self circulated milling by pipe for superfine milling effect
5.corrosion resistant and anti-abrasive
6.small space occupied and easy operation
7.hopper can be changed to can or tank for better storage
8.as customized
For more models or details not listed,please contact me directly.
Technical parameters
Main application scope
Food:cocoa,aloe vera, Pollen, pineappie, sesame, fruit tea, ice cream,Moon cake stuffing, butter, jam, fruit juice, soybeans, soybean Paste, red bean, peanut milk, proteit milk, soy milk, dairy Products, wheat milk essence, flavor, variety of drinks, chicken Mud, pig and other animal hides,etc
Pharma:syrup, nutrition, medicinal paste , biological products, cod liver oil, pollen, royal Jelly, vaccines, various creams, oral,  injection, Intravenous fluid,  pancreatic enzyme preparations, emulsions,etc
Daily chemical and cosmetic:toothpaste, detergent, shampoo, shoe polish, cosmetics,bath essence, soap,cream, lotion,balsam etc.
Chemical:paints, pigments, dyes, paints, lubricants, grease,Diesel, petroleum catalyst,  emulsified  asphalt,  adhesives,Detergents,  plastics,  explosives,  glass,  steel,  leather,Emulsion explosives,etc
Structure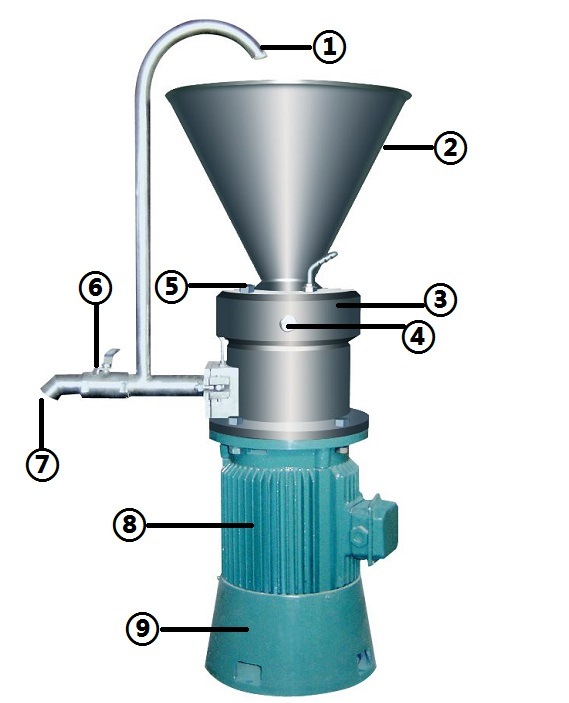 1.self-circulation pipe/feeding materials     2.hopper      3.dial      4.handle      5.cooling water pipe     
6.three way adjustable valve       7.outlet        8.motor       9.pedestal

Stationary teeth and rotary teeth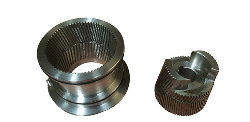 Stationary teeth make high shearing and abrasion forces on material between teeth.
Under high speed ratation,high frequency vibration and a high speed swirl, materials effectively evenly disperse,emulsify smash and homogenize.

Manufacture craft




Service
One set JM colloid mill machine.
Replacement parts.
Manual book.
One year warranty.

Pictures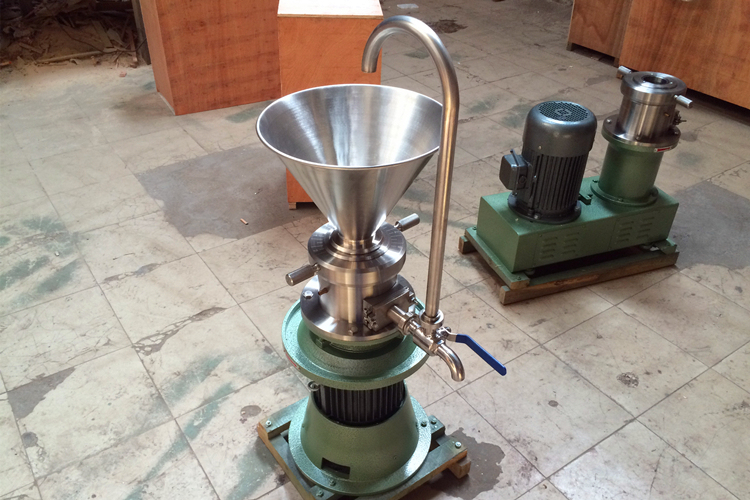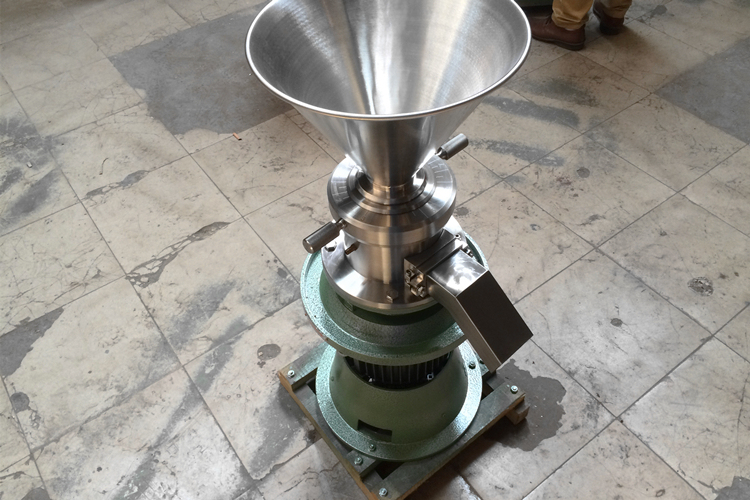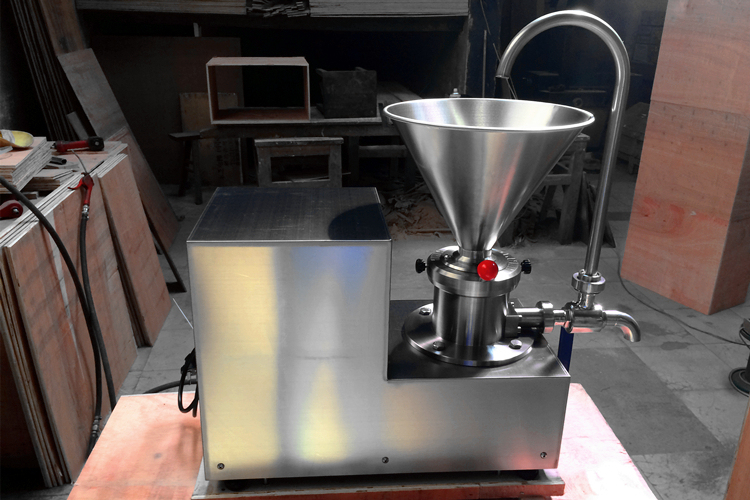 FAQ

Q1.Why choose us?
More than 15 years history of manufacturing machine.
Well experienced professional technical team.
Products as customized.
Price advantage with high quality and excellent service.


Q2.What's your main products?
Vacuum emulsifying machine,homogenizer,cream making machine.
Mixing machine,high speed dispersing machine,double planetary mixer.
Filling machine and sealing machine,tube filling sealing machine,packing and racking machine.
Colloid mill machine,crusher,grinding machine and other mixers.
Mixing tank,storage tank,reaction tank.

Q3.What about components are broken?
The warranty is one year.
If it is in warranty,we will send you a new one for free to replace right after we confirm the reason by EMS,DHL or TNT.
If it is out of warranty,the new components will be charged.

Q4.How to get contacted directly?

WhtasApp, Skype, Viber, Messenger Avaible:
+8615189807186
SEND INQUIRY FOR MORE CONTACT WAYS.
WILL GIVE YOU ANSWERS WITHIN 18 HOURS.
Open rubber and plastic mixing is the rubber factory used to prepare plastic rubber, rubber or hot refining, a type of roller exposed rubber refining machinery. This machine is suitable for EVA,rubber,synthetic rubber,hot melt and all kinds of chemistry raw material to mix ,mediate and disperse, and then put into the mass production. It is the best choice to test, make sample and learning in school.
16inch automatic crusher mill
Advantage
1. The roller is made of chilled casting vanadium & titanium alloy iron which is hard and wear-resisting, the surface hardness is above 70degree, the surface coating is about 15mm.
2. Hard tooth gear reducer with well-design structure, low noise, high efficiency and long service life.
3. Self-aligning bearing is well matching with the bearing inside leakage-proof device. The sealers are made of high temperature,wear, oil resistance material,which have very good sealing effect.
4. All main electrics are imported, the alternating current contactor is Shilin brand. The switch and button are Taiwan Tend brand.
5. Circulating lubrication system solves the oil leakage problem. The feature of this system is easy to maintain,easy to replace.
6. This machine is installed with overload protection device which protect the machine will not broken if the machine is overload. The machine will reverse 1/3 round when press the emergency stop button,which sure the production safety.
7. The [U" shape frame is whole set casting, but other factory welded together.
8. The machine base is welded by national standard I steel.
Main parameter
| | |
| --- | --- |
| Name | A Automatic crusher mill |
| Front roller diameter (mm)(Smooth roller) | 400 |
| Rear roler diameter (mm)(Groove roller) | 450 |
| Roller length(mm) | 840 |
| Front roller speed (m/min) | 12.67 |
| Speed ratio | 1:1.63 |
| Max roller gap(mm) | 10 |
| Nip adjustment | Manual |
| Mixing capacity(kg) | 20 |
| Power (kw) | 45-8 |
| Motor RPM(r/min) | 740 |
| Reducer ratio | 45 |
| Reducer model | 315 |
| Roller bearing diameter(mm) | 260 |
| Bearing mode | 352952YA |
| Bearing size(mm) | 360×260×150 |
| | |
| --- | --- |
| Name | B mixing mill |
| (mm) Front roller diameter(smooth roller) | 400 |
| Rear roller diameter (mm)(smooth roller) | 400 |
| Roller length(mm) | 840 |
| Front roller working speed (m/min) | 19.36 |
| Speed ratio | 1:1.5 |
| Max roller gap(mm) | 10 |
| Nip adjustment | Manual |
| Mixing capacity(kg) | 20 |
| Power (kw) | 37KW |
| Motor RPM(r/min) | 980 |
| Reducer ratio | 45 |
| Reducer model | 315 |
| Roller bearing diameter(mm) | 260 |
| Bearing model | 352952YA |
| Bearing size(mm) | 360×260×150 |
Mixing Mill Manchine
,
Open Mill
,
Rubber Mixing Mill
,
Roller Mill
Grace Envirotech Co., Ltd. http://www.longxuanmachines.com