PA (polyamide) filter cloth for industrial filter press
Product Description
ECOGRACE
Filter Press
  provide all kinds of filter cloth for filter press: 1. polyester
Filter Press Cloth
2. polypropylene filter press cloth 3. polyamide filter press cloth for frame filter press, belt filter press, disc filters, drum filters, centrifuge filters, vacuum filters, etc. usage: our filter cloth mainly used in sugar refinery, chemical industry, pharmaceutical industry, various mine mills, metallurgical, etc  the precision can less than 1 micron.   Applications :
Separation in solid and liquid to equip with filter press, conveyor belts filtration Machine, Filter Leaf, Horizontal Rotating Pan Filter, Vacuum filter, in Chemical industry, Fertilizer industry, Sugar making, food and beverage, metallurgy, Building, paper making, Waste water dealing, and so on.   Plate press usually chooses polyester multifilament fabrics. Polyester multifilament fabrics have smooth surface, good wear resistance, high strength, So that the fabric breathable performance, leakage of fast, easy to clean. But easy to viscous products should not use this filter material. Basic specification: Construction: plain, twill, satin Weight: 100-800g/m2 Air permeability: 10-4000L/m2.s Usage: Used for plate, and frame filter press, chamber press and other presses Material: PE, PA. PP, etc   Filter press requirements are met using wide range of cloths ; Cloths for traditional filters Twin cloths with a connection neck for automatic filter presses (sizes up to 2150mm) Cloths for membrane plates Cloths for sealed edges and reinforcements Under-cloths for drainage other details matching machine needs (upon request).   Application: Widely used in liquid/solid, separation gas filtration and
Dust Collection
, several industries: petrochemical, ceramic, mining, and refining, food and beverage, paint and dyes, pharmaceutical, environment, cerement industry, etc   Product Name: polypropylene filter press cloth, filter napkins, filter press sheets   Widely used in pharmaceuticals, non-ferrous metals metallurgical and chemical industrials, in the equipments of frame filter presses, centrifuge filters, vacuum filters, etc. The filtering precision can reach less than 5 microns.   FILTER CLOTH for filter press in such industries: chemistry, metallurgy, food processing, pharmacy, clay dyeing, coal washing, architectural material, mining as well as wastewater treatment .   More application fields:   1.   Chemical industry: dyestuff, pesticide, silicic acid, glycerin, white carbon black, sodium chloride, calcium carbonate,   assistant, etc.   2.    Food industry: sugar mill, vintage, microzyme, juice, edible oil, vegetable oil, sauce, etc.   3.    Metallurgy industry: gold, platinum, uranium, cobalt, nickel, zinc, manganese, copper, iron mine, etc   4.    Non-metallic mine: cement, asphalt, waste coal, washed coal, ceramic, ball clay, etc.   5.    Medical industry: enzyme preparation, amino acid, bacteriophage, medical intermediate, blood preparation, etc.   6.    Environmental protection: chemical wastewater, electroplating wastewater, mining wastewater, life wastewater, water treatment plant wastewater, steel plant wastewater, dust collecting wastewater, leather plant wastewater, drinking & dyeing wastewater, seaport silt, red mud, brine sludge, calcium carbide sharp, gypsum, waster acid recycling, gold mine gangue, etc.   7.   Car industry: filtration, decoration, etc.   Applications Filter press Centrifuge Leaf filter Fluid bed dryer Rotary/horizontal disc filter   Representative products :
Thinner filter cloth: 521,522,4212,750A
Thicker and with higher density: 750 B (series),750 AB,2402,5422,5514,6320,7640.   Below is the list of PP filter cloth we providing:
Model

Breaking Strength

Density

Thickness

Weight

Air Permeability

Weave

(N/5*20cm)

(root/10cm)

(mm)

(g/m2)

L/m2.s

52l

2608/2050

214.8/150.8

0.79

302.7

216.5

Twill

522

2104/1633

244/173

0.41

155

73.44

Plain

534

2501/1894

193.6/100.0

0.99

368.1

41.2

Plain

4212

2672/1342

236.4/123.2

1.34

389.4

85.6

Twill

700A

3426.6/2819.4

204/106

0.7

350

117.9

Plain

700B

4648.0/2866.6

188/114

0.59

280

254.2

Twill

700AB

6865.4/416.7

378/235

1.15

580

82

Twill + Plain

750A(840A)

4466/2905

168/131

0.85

330

42

Plain

750B(840B)

5234/3489.

256/141

0.99

420

76

Twill

750AB(840AB)

6718/5421

333.8/204.4

1.36

489.9

24.5

Plain

840-1

5275/3948

252/146

0.9

440

45.5

Twill

840-2

5928/4086

283/142

1

490

40.7

Twill

840-3

6282/4858

311/134

1.1

520

27.2

Twill

858

4418/3618

251/124

0.88

380

240.7

Twill

4218

8568/5427

456/94

1.32

660

38.4

Twill

4422

2643/1514

181/94

1.18

480

17.86

Twill

1000A

5585.7/4089.2

204/102

0.85

435

9.83

Plain

1000B

6636/1481

204/110

0.79

430

21.49

Twill

1500-1

56283701

251118

1.42

725

29.38

Twill

108B

8721/4642

503/133

1.1

600

13.6

Double Twill

108C

8367/4797

504/177

1.03

600

22.96

Satin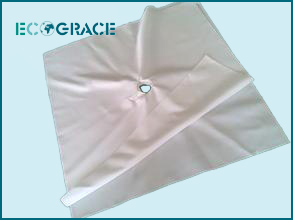 Benefits: 1. Fine pores 2. High dimensional stability 3. Stable filtration performance 4. Wide range of filtration rating 5. Efficient fabric cleaning   Contact us if you need more details on Filter Cloth. We are ready to answer your questions on packaging, logistics, certification or any other aspects about Pa Polyamide Filter Cloth、Filter Cloth for Industrial Filter Press. If these products fail to match your need, please contact us and we would like to provide relevant information.
Product Categories : Plate Press Filter